Stat
Articles View Hits

71416
Who is Online
We have 92 guests and no members online
Details

Written by

Super User

Category: Machines
Hits: 3932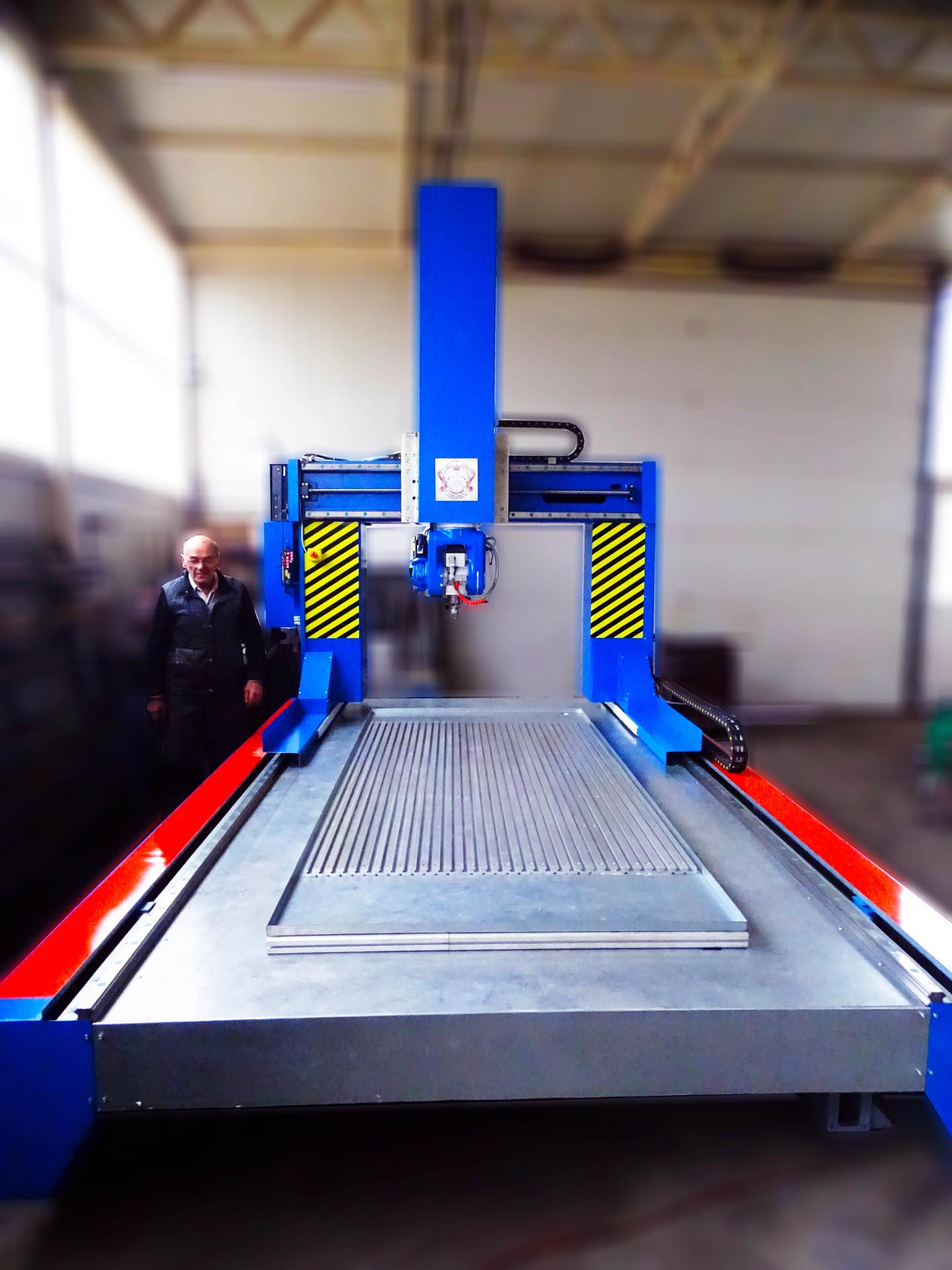 5 axes
Length and width:
4,000 x 2,500 mm
Height:
3,000 mm
Stroke stroke:
X: 3.000mm Y: 1.250mm Z: 600mm
C: 360 °
B: 240 °
Engine:
6KW; 18,000 rpm
Servo
Drive:
gas
Commands:
Remote
Monitor:
touch screen
Weight:
8,500 Kg
Details

Written by

Super User

Category: Machines
Hits: 2304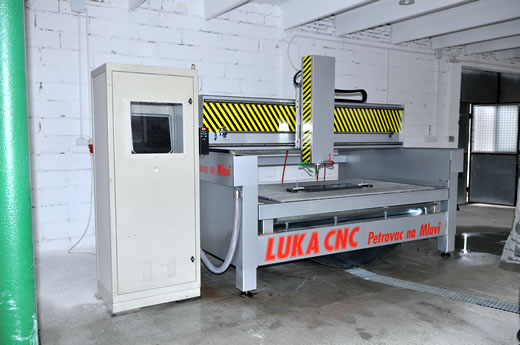 CNC 3D machines for the processing of marble and granite are done exclusively by the order of the buyer:
- machining dimensions are possible with X axis up to 3000 mm, Y axis up to 1600 mm and Z axis up to 500 mm
-Managing machines are servo-feedback motors so that machines can achieve high speeds of milling, cutting and drilling.
- feedback provides a very precise and reliable machine operation
- The processing motors are three-phase with frequency regulation of speeds up to 18,000 RPM.
- clamping sleeves are SK30 - the dimensions are the customer's choice
- machines are made of metal, aluminum and stainless steel
- All guiding (tracks, ball screw, linear bearings) are chromed so that they are resistant to corrosion
- Fourth axis (swivel table)
In addition to standard models, we also produce machines according to specific customer requirements.
Service and maintenance are provided.
Warranty: 1 year.
Details

Written by

Super User

Category: Machines
Hits: 2313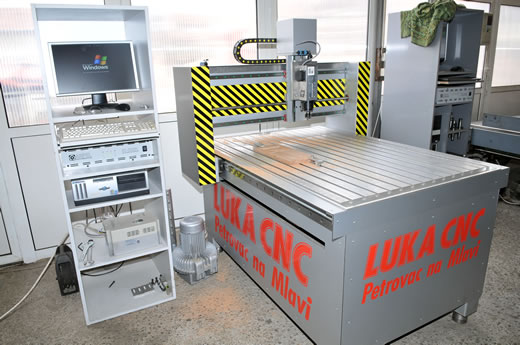 CNC machines for cutting, milling, drilling various materials and large surfaces on wood, plating materials and other artificial materials
X = 1200, Y = 800, Z = 150 to 200 mm
X = 2200, Y = 1250, Z = 150 to 200 mm