Stat
Articles View Hits

71416
Who is Online
We have 90 guests and no members online
Details

Written by

CNC Luka masine

Category: Category (en-gb)
Hits: 2826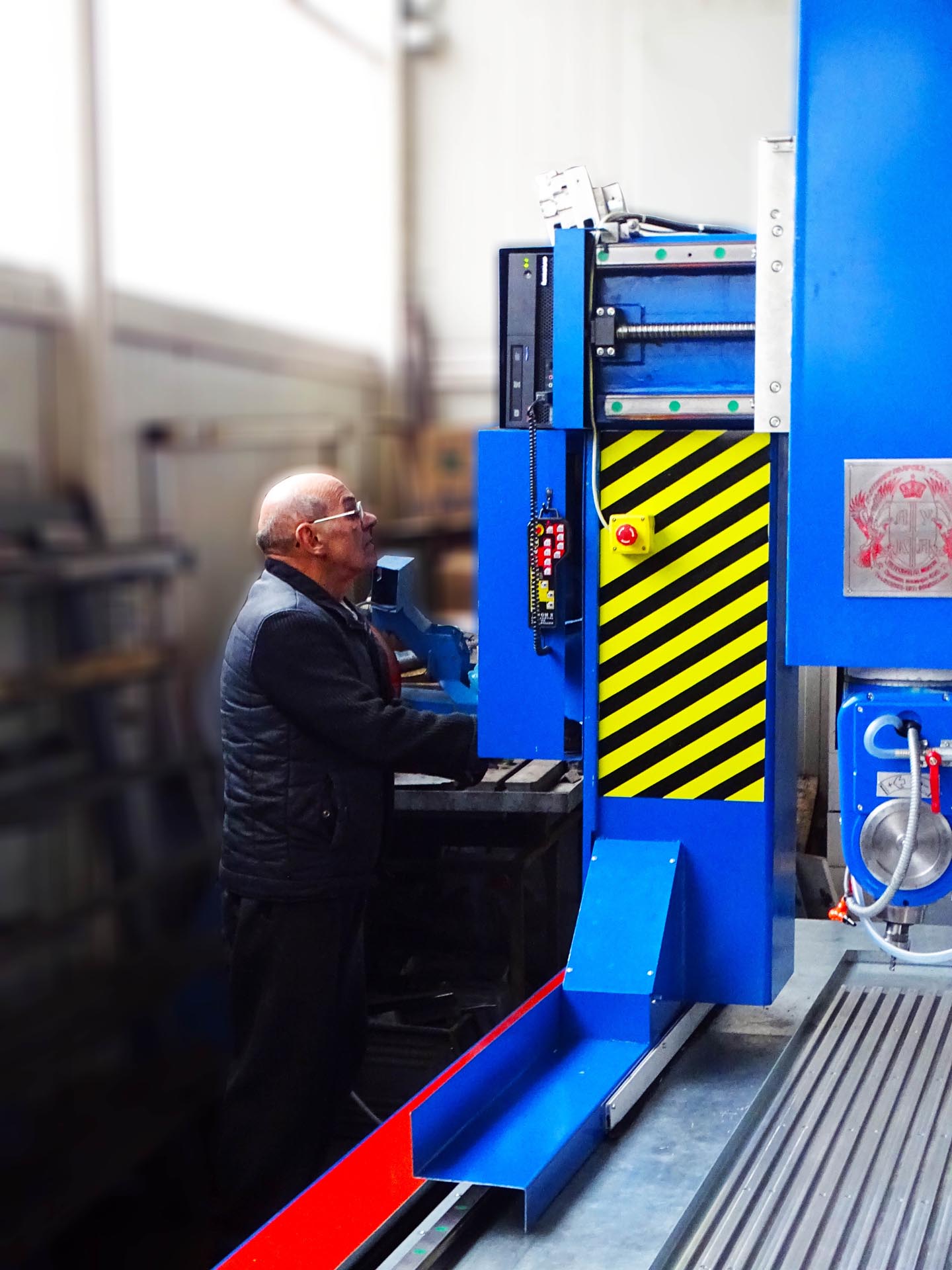 Produce, ie to make material from the idea is an experience that is a privilege of privilege. With CNC machines, you feel that creative adrenaline when your ideas become material reality.
On this website we present you our portfolio that materializes your ideas. We present various models of CNC machines that we produce both standardly and according to the wishes of our clients. 3D CNC machine, computer controlled milling machine that cuts out models from hard plate materials, 3 axis movement, etc.
YOU CAN:
TO ORDER
You can order a CNC machine according to your idea and we will produce it for you.
BUY
You can buy finished checked models.
TO GET WARRANTY
Each of our machines is tested and has a warranty.

A great and significant list of references that our manufactures have built for years, is proof of our commitment to the quality system that extends through the production of our products and into our relationship with clients.
Details

Written by

Super User

Category: Machines
Hits: 3932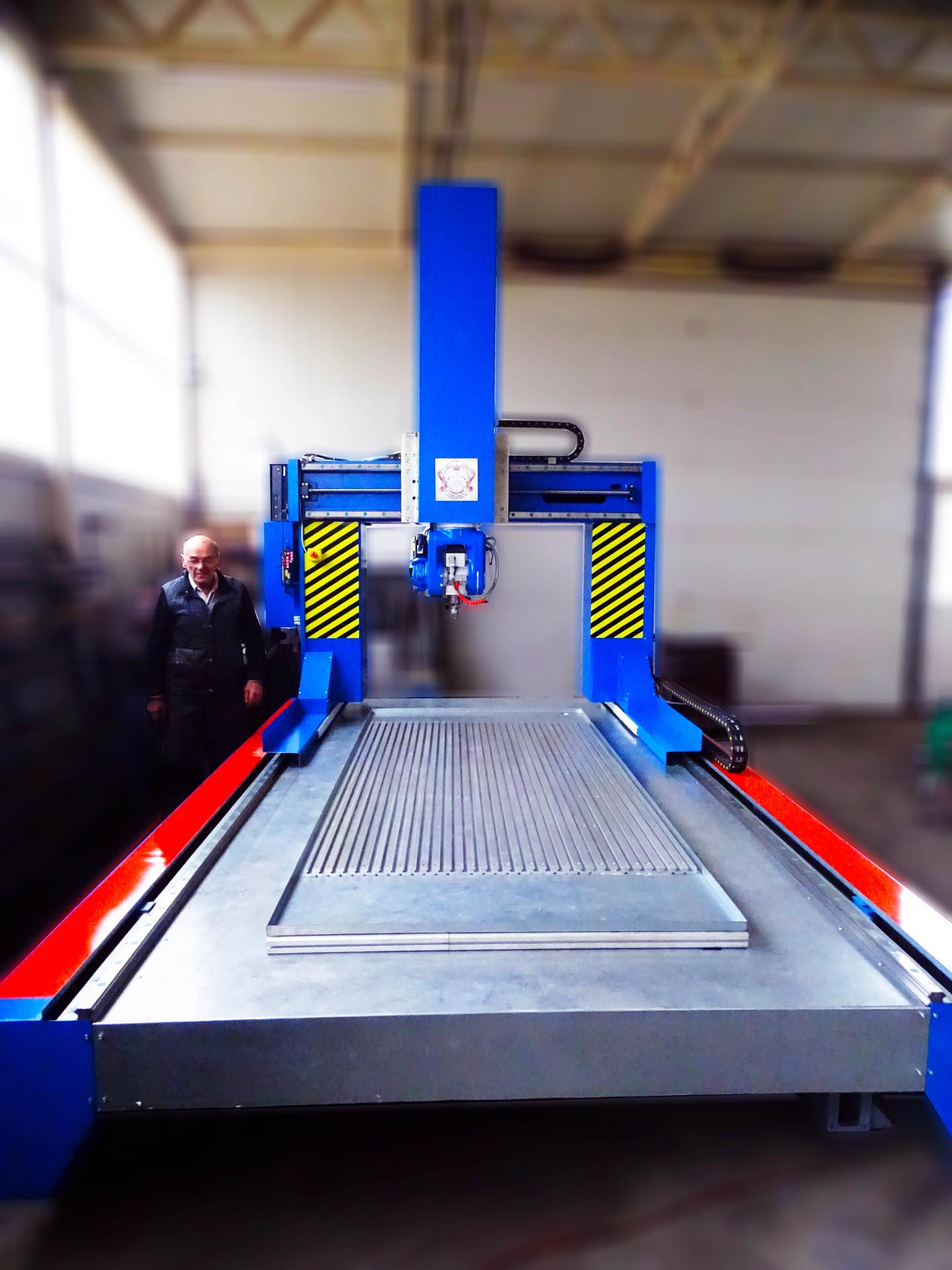 5 axes
Length and width:
4,000 x 2,500 mm
Height:
3,000 mm
Stroke stroke:
X: 3.000mm Y: 1.250mm Z: 600mm
C: 360 °
B: 240 °
Engine:
6KW; 18,000 rpm
Servo
Drive:
gas
Commands:
Remote
Monitor:
touch screen
Weight:
8,500 Kg
Details

Written by

Super User

Category: Machines
Hits: 2304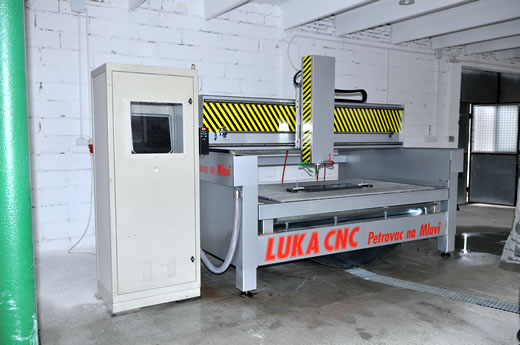 CNC 3D machines for the processing of marble and granite are done exclusively by the order of the buyer:
- machining dimensions are possible with X axis up to 3000 mm, Y axis up to 1600 mm and Z axis up to 500 mm
-Managing machines are servo-feedback motors so that machines can achieve high speeds of milling, cutting and drilling.
- feedback provides a very precise and reliable machine operation
- The processing motors are three-phase with frequency regulation of speeds up to 18,000 RPM.
- clamping sleeves are SK30 - the dimensions are the customer's choice
- machines are made of metal, aluminum and stainless steel
- All guiding (tracks, ball screw, linear bearings) are chromed so that they are resistant to corrosion
- Fourth axis (swivel table)
In addition to standard models, we also produce machines according to specific customer requirements.
Service and maintenance are provided.
Warranty: 1 year.
Details

Written by

Super User

Category: Machines
Hits: 2313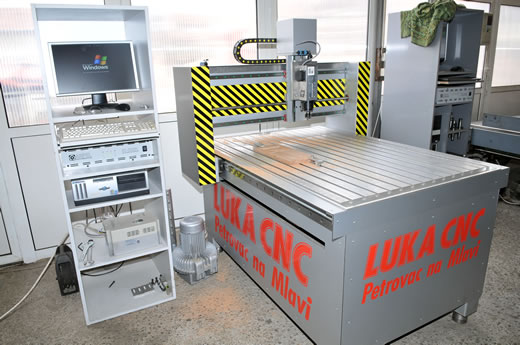 CNC machines for cutting, milling, drilling various materials and large surfaces on wood, plating materials and other artificial materials
X = 1200, Y = 800, Z = 150 to 200 mm
X = 2200, Y = 1250, Z = 150 to 200 mm
Details

Written by

Super User

Category: Category (en-gb)
Hits: 2182
Our machines are located in various clients with specific and classic requirements for the application of CNC. So we have sold machines in relation to the south of Serbia ie Kosovo, specifically the monasteries that demanded reliable machines for making various church relics (Devic Monastery) through central Serbia with Belgrade, where we had specific requirements for processing various materials to the North, ie Vojvodina.
For the export of our machines, the interest was mainly in the Republic of Srpska and Montenegro, as well as in Macedonia, where we were recommended for the quality of the machines.
If there are interested clients from other countries, our workshop will be an honor and a pleasure to do business in further geographically distant countries.
Details

Written by

Super User

Category: Category (en-gb)
Hits: 4198
LUKA PETROVAC
SAMOSTALNA ZANATSKA MAŠINBRAVARSKA RADIONICA LUKA PETROVAC MLADENOVIĆ BRANKO PR PETROVAC
Address of seat:
Ul. Serbian rulers 420
12300 Petrovac na Mlavi
Mob: (+381) 63 8539249
E-mail: This email address is being protected from spambots. You need JavaScript enabled to view it.
Details

Written by

Super User

Category: Category (en-gb)
Hits: 2587
We were born as a family company that has already transferred its entrepreneurial spirit to successors for generations. We are officially officially established as a company since the mid-20th century.
Building a reputation of a serious and reliable company, we have created a large list of trusted clients, which recommend us further to our friends and interested in quality CNC products.
We are located in Petrovac na Mlavi, on the main street in Branicevo district, at the foot of Homoljske mountains in eastern Serbia. We are 100 km away from Belgrade by motorway.
We produce the following products:
• CNC MACHINES FOR CUTTING, MOVING, SANDING ... DIFFERENT MATERIALS AND LARGE SURFACES
• CNC MACHINES FOR CUTTING, MOVEMENT, SUSPENSION ... MERMER AND GRANITE
• CNC MACHINES FOR PROCESSING STIROPORA